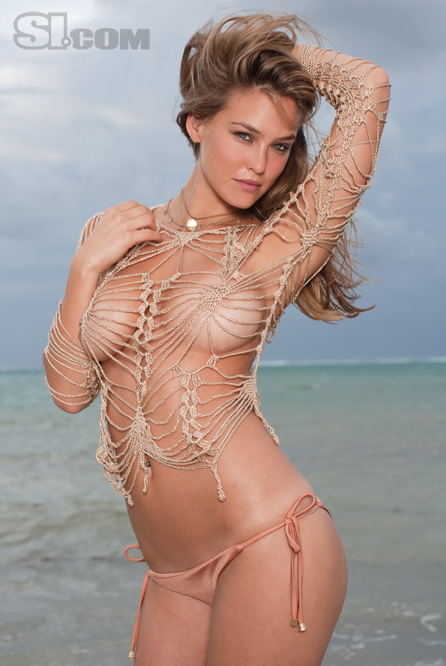 I won't be surprised if 9 out of 10 people who came to this blog post spent around 10 seconds looking at the picture above.  It's just human nature to be attracted to content that convey sexual messages.
As a blogger, it would be good to consider that nature of people when writing blog posts. From the age old "Sex sells" mantra to sensational headlines, there is wisdom in putting a little spice to make thinks interesting in blogs. Sex is just one of this things that raise a flag in people's brains.
But the picture above is really an extreme example of audience titillation– the image really has no place in a blog about blogging (or maybe not). But my point is that find the right amount of sexiness in the proper context. Here are a couple of ideas:
Provocative images – Haven't you ever wondered why a company like GoDaddy, a domain and web hosting seller, uses models like Danica Partick in its advertising and marketing campaigns? If you ask me, it's really for audience titillation. Placing a provocative image in your blog post that related to your topic may provide that spark.
Sensational Headlines – Following the "Man Bites Dog" adage, a crafty and clever headline with the proper innuendos may pique the interest of the most indifferent of readers. Instead of saying "Blogger Wins Award," a sexy version could be "Female Teen Blogger Grabs Top Spot".
Of course, sexifying your blog posts doesn't mean that all ounces of decency are thrown out of the window. Just the right amount and right context, coupled with the ethical considerations will make your blog spicy and sexy.