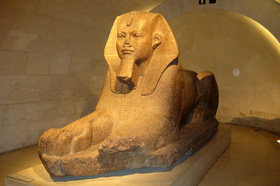 Among bloggers, especially those trying to make a buck with their sites there's a myth. It helps them to improve their traffic and stats and ultimately should bring money and pay for their next cruise to Egypt, a marvellous country with an ancient history. A country we still speak about today and people travel in hordes to visit the pyramids, look at the Great Sphinx. Even Indiana Jones went to the Pyramids.
What the Egyptians never did though was this thing called SEO. Instead they created great content, a rich and bespoke culture and history. People still speak about their culture, visit the country and take pictures of the ruins.
First I'm going to tell you a secret: What the Egyptian Pharaohs did was perfect SEO. What the oil sheikhs in Dubai and Abu Dhabi do is the kind of SEO result most bloggers try to achieve. One country is still popular more than 2000 years later. The other… who will care about Dubai in 5 years? They even don't have an Apple store there.
SEO Doesn't Matter for Bloggers
Setup a blog, start writing
???
Profit!!!
Most of you will now want to click away and leave this page but hang in there for a second. I'm going to tell you all the SEO you'll ever need. That's right, after that you will not have to worry anymore about any 'SEO' at all.
If you think of the Egyptians you will understand that they would have been the ultimate bloggers, better than any SEO. Let's have a look at how their great nation would have been the perfect blog. Read More