When the WordPress Core Team met after WordCamp Orlando, canonical plugins weren't the only big announcement for 2010. The other announcement was that WordPress would receive a new default theme in 2010, thus retiring Kubrick by Michael Heilemann.
Jane Wells announced the concept and immediately hinted at what the Core Team was thinking off:
The default theme doesn't need to be a full-featured framework, it just needs to work well, look awesome, have good code and be a good starting point for beginning themers. We were thinking of a fairly minimalist design that would make it easy to customize.
Basically a '2010 Kubrick', a slim and slick theme with modern look and 'cutting edge code'. Enter Ian Stewart of Themeshaper and Thematic fame. Immediately after the announcement Ian had tweeted that he would make a concept and release what he thinks could be a candidate for the WordPress 2010 Default Theme. Some weeks later his theme, Kirby, was released in the theme directory.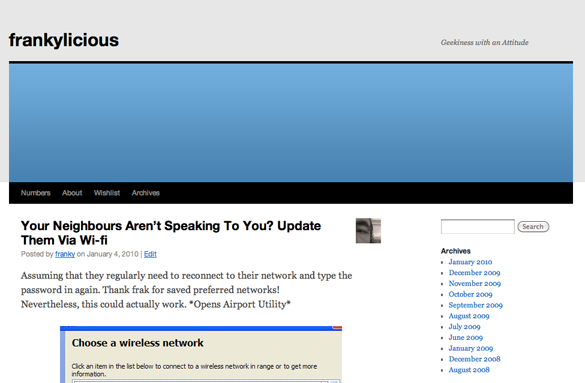 In an introduction post to Kirby, Ian explains the thinking behind his Kirby theme and why it should not be a framework: Read More