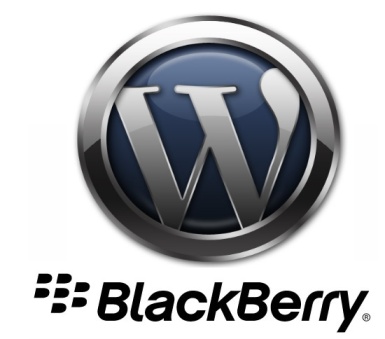 Right after WordPress launched their Android app, the WP crew finished the final touches on their Blackberry app that rivals the one they built upon Google's mobile OS.
Somewhere in the dark my iPhone cries out in jealousy.
(Blackberry for WordPress) So what's new in version 1.0:

Ability to record and upload videos from your phone. We now support both 3gp and 3g2 formats on older generation BlackBerry devices.
Introducing support for the HD video service VideoPress.
Streamlined UI and functionality relating to comment moderation
Overall enhancements to the speed and stability of the app
WordPress's inclusion of VideoPress within the app may signal that the company is taking mobile video blogging seriously, and may help it to distinguish itself when compared against its rivals (like Squarespace, Typepad and Joomla).
Whether or not this translates into video support for iPhone fans is yet to be seen, although for now it's good to see those loyal to the Blackberry brand finally have a decent blogging app (although I will admit that I am now jealous of my Blackberry buds).
Blackberry fans can download the app from the Blackberry App World, which (like its mobile siblings) is priced at the premium price of free. 😉
(Hat tip: Mashable)