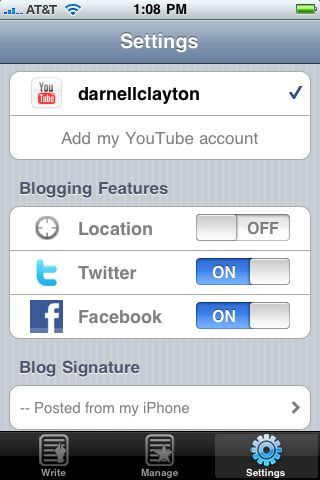 Perhaps one of the few multi-blogging iPhone apps still alive, BlogPress has recently added the ability to share posts immediately to Facebook, giving bloggers yet another way to easily reach the masses (or at least 400 million of them).
Even though bloggers could originally do this via the Facebook Note importer, Facebook unfortunately limits users to only importing one single blog.
Since BlogPress supports multiple blogs (across multiple platforms including WordPress, Movable Type and Blogger), bloggers can easily share their recent posts upon their Facebook wall from more than one blog, without having to use "work arounds" like Friendfeed.
Despite increased competition from companies releasing their own official apps (like WordPress and Squarespace), BlogPress continues to innovate itself by heavily embracing social networks such as Flickr, Twitter, YouTube–and now Facebook.