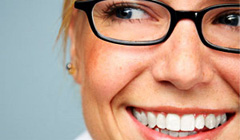 Editor's Note: This is an excerpt of a guest post Jennifer wrote for Nicholas Cardot's excellent Site Sketch 101.
If you want guest bloggers to gather at your "virtual doorstep," it's important that you follow a certain "netiquette."

Basically, as a good blog host, you'll want their experience to be quick, painless and pleasurable. It's a no-brainer.

And if you want to attract the "cream of the crop" courtesy and care should be added in for good measure.

Besides the fact that guest bloggers provide free, quality content and allow you to "play hooky" from your blog for the day, heck, it's just good old fashioned business sense and promotes good karma.
All we have to do now is let Nicholas Cardot post a guest entry on BloggingPro, if he has time for us of course.
Read Jennifer's entry at Nicholas' Site Sketch 101: How to be the "Emily Post" of Blog Hosts.