How The Art Of Blogging Can Help You To Become An Influential Public Speaker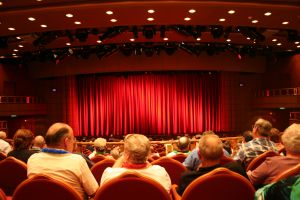 Blogging has become a powerful tool to help people across the globe break out of their shell, gain exposure, fulfill lifelong dreams and ultimately achieve online success. It can be quite a liberating experience when you realize that you have built a blog that is on its way to the top and the traffic starts pouring in. At the same time you're enjoying your successes in the blogosphere, bear in mind that some, if not all, of this success and what you've learned can pour into all areas of your life.
Specifically, blogging has the power to mold you into a very influential speaker, which in turn, can help you to build your global brand and authority and catapult you to even greater heights. If you've never thought about these benefits, here are some highlights that will give you an idea of the power you possess within your hands through blogging.
Build Confidence In Your Abilities
Public speaking can be a very dreadful experience, even for the hardened master. There is just something about standing before a crowd, all eyes on you with high expectations. In this case, the fear of failure sets in and if not controlled, can cause a complete mental and physical shutdown. Blogging presents us with a unique opportunity to choose whichever topic we feel passionate and knowledgeable about and to truly express ourselves in a somewhat controlled environment. As you continuously blog, the more you will learn and so even if your writing skills are not up to par, if you're truly interested, you can improve and even become the best.
In any niche, your confidence will improve as you blog more often. When the time comes for you to present yourself offline, you will be amazed at the knowledge you have gained and how easily you express yourself.
Practice With Your Audience
Although we are not face to face with our blogging audience, we can't deny the fact that there is the feeling of embarrassment when things don't go too well. So the same effort that you would put into preparing a speech, it should be the same in preparing that perfect blog post. At the same time don't be afraid to try out new things like using a different writing style or launching that crazy marketing idea that's not proven but just might work. If you've been building a good relationship with your readers, they will honestly and quickly signal to you if you're on the right track or not.
Simply put, the more you blog, the more you practice and read your posts aloud, your mental clarity will improve, your confidence and knowledge increases and you will eventually find yourself speaking with greater ease, power and authority.
Conclusion & Discussion
Public speaking is definitely a skill that is worth mastering and can launch your career to new heights and gain you the exposure you need to build a solid brand. Are there any additional techniques that work great for you? How has blogging helped you to approach your offline audience in a more professional and effective way?
Please leave a comment below, we would love to hear about your experiences.