Linking Out from Your Blog? 4 Ways to Choose the Best External Links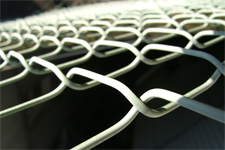 Good SEO practice dictates that a blog post has one external link per every 125 words. With the majority of blog posts running well over 300 words, the odds are, you'll be adding two to four links to your articles. Hopefully the links you add are from research you conducted or sources you choose to site, and not some last-ditch effort to try to get some SERP love. Linking out has several major benefits but before you start linking off to Wikipedia to satisfy your link quota, consider linking to the following: who you link to says a lot about you as a blogger. Four things to consider when linking out…
MINIMAL SALES. Blog readers are turned off by websites that exist to make a buck. Avoid linking to blogs that are littered with banners and other distracting advertisements. Check out a few of the bloggers other posts to better understand if their motive is making money or providing stellar content.

MID-SIZE IS THE BEST SIZE. Linking to major blogs is easy, but it's unlikely to get you noticed by the blog owner. Choose to link to sites that are about your size or a little bigger. This increases the chance that they will return the favor down the road. These folks will be happy about the 15, 30 or 100 people you sent their way – and they'll notice your link love when they check their metrics.
AVOID DIRECT COMPETITION. Bloggers love to pretend that the Web is one huge love fest, big enough for everyone to enjoy a slice of the pie. But why risk losing readers when you send someone to a blog within your niche, that does what you do, and does it better? Provide your readers with quality external links, but follow Cokes lead and never link to Pepsi.
USE MULTIPLE SOURCES. Just cause you love Seth Godin or Techcrunch doesn't mean that you link to them every time. Playing favorites can give your readers a one-dimensional view; it can also leave them wondering if you have a hidden agenda (is he really Seth Godin's brother?).
Next time you insert hyperlinks into your blog post, do NOT make it an afterthought. The websites you choose to link out to could have a say in your blog's success.