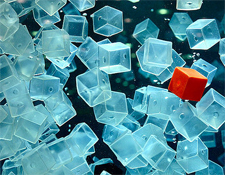 Just like you, I gather advice from different sources. I'll scour the Web to learn how to become a better blogger, search for ways to do this, that and the other, and lean on friends and family for advice.
And a lot of the advice we uncover is useful.
But let this blog post serve as a reminder that sometimes it's best to do things YOUR way.
Case in point…
After experiencing moderate sales of an ebook I wrote on how to quit your job the right way, I decided to make an effort to up my game. After all, I put a lot of hard work into this valuable resource and want to sell a gazillion of them.

So I started researching landing pages. I looked at successful examples, beautiful examples, efficient examples, and so on. I took the best from each and overhauled the landing page.
The results?
I went from selling a handful a week to ZILCH. ZIP. NADA. And the worst part is, I've seen traffic to the landing page rise! That means my tweaks, based on other people's success, killed my conversion rate. Read More