How to Move From WordPress.com to WordPress.org
WordPress.com is a hosted service, which allows you to set up multiple blogs for free, however there are optional paid options which add functionality to your blog. WordPress.com is perfect for a beginner blogger, however many bloggers find that it is to restrictive and looks unprofessional. In this Conor P. explains how to move from WordPress.com to WordPress.org, with the help of some video tutorials.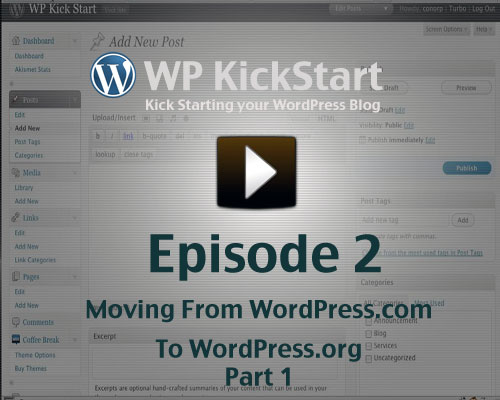 Visit the tutorial here.