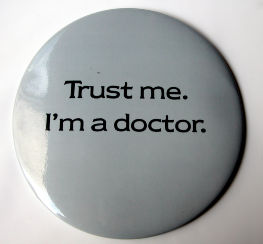 Trust is easily the most valuable and most fragile of all the commodities a blogger has to have to be successful.
However, making complete strangers trust you and count on you is no simple task, especially when they will most likely never meet you. It can require years of tireless, consistent work, the ability to repeatedly prove that you are capable of delivering on what you promise and constantly striving to build a reputation for high quality work.
But for all of the work required to build trust, it can be lost in the blink of an eye. One breach of that trust, no matter how small, can set you back months, even years in terms of trust and some incidents can even overshadow your entire history, becoming damaging "buts" to an otherwise stellar reputation.
Learning how to build and keep trust is critical for every blogger. If your readers are going to let you in as part of their lives, no matter how small of a part that is, they need to know what role you're going to fulfill and that you will do it well. Trust is often what separates the one-off or casual reader from the avid fan, trust is how you build inbound links and trust is how you grow your site.
Fortunately, building and managing trust is easier than many make it out to be, but it isn't quite as simple as just doing quality work either. To build and keep trust, there are steps you have to take to ensure that others are receptive to your work and will notice your efforts, thus ensuring that your hard work doesn't go to waste.