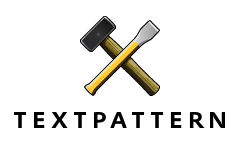 After many months (if not years) of jealously watching their WordPress buddies update their blogs via iPhone, it looks like a Textpattern iOS app will finally emerge in the not so distant future.
i wrote a little iPhone App and an TXP-Plugin that allows you to upload images from your iPhone directly into yourTXP-Site.

You can shot a new foto or choose one from your phone.
I included from image tab: Image name, alt text, caption, category, caption, thumb with and height. (Offiicial Textpattern Forum)
The app is being created by Bastian Sackermann and unlike the webOS Textpattern app, the iOS version will be free for the masses.
Due to a specific limitation within the Textpattern CMS/blog platform, users will have to also install a free plugin in order to upload images to their blog (note: there is no word about video uploading yet).
While the plugin itself will be released under GPL, the unofficial Textpattern iPhone app will be closed source as Sackermann had to utilize some code from the company he works for (which his bossed approved as long as it wasn't GPL).
Hopefully Sackermann can release the app under the Apache 2.0 license, which would allow more users to contribute to the code while protecting his boss's intellectual property (as having the app become a one man shop is not a good idea).
The app currently is in beta testing mode right now, and for those of you who power their blogs via Textpattern, what features would you want included within the app?
Author: Darnell Clayton
Darnell Clayton is a geek who discovered blogging long before he heard of the word "blog" (he called them "web journals" then). When he is not tweeting, Facebooking, or blogging about space and his beloved iPhone, he enjoys running, reading and describing himself in third person.