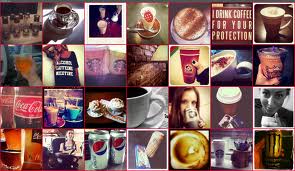 As a visual person I like to create content on my websites that not only allows for a good read but also provides my readers with visual stimulation. However once my readers begin to engage with my content offsite I have found in the past that my content didn't live up to expectations. To be honest I simply don't have enough hours in the day to constantly tweak my social media sites to offer nice graphical interfaces.
That's why I was pleasantly surprised when the team at InstaBG approached our team about a new program that allows users to automatically cull images from Instagram and feature them as Twitter backgrounds. The best part of the program? It can change your background daily based on the Instagram criteria you provide.
To start using InstaBG users simply click on the large "Sign in with Twitter Account" button that appears on the InstaBG.com front page.
Once you have authorized the account the following setup options will be shown: