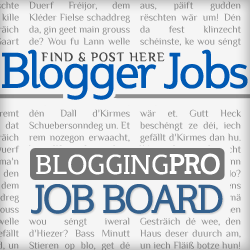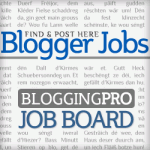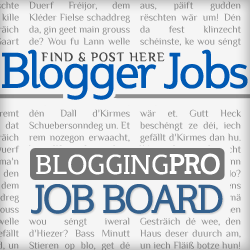 It's horrible to read about the shooting in Colorado after all this time of waiting for The Dark Knight, isn't it? Everyone keep safe!
Before we hit the weekend, here are the highlights from this week's Job Board.
Snavely Associates has been working in the non-profit field for many years. They are looking for experienced freelance writers on a continuous basis, from anywhere in the United States.

Ever wanted to work for a boutique agency? If you're in the San Diego area, you might want to check out Ad Ease's opening for someone who wants to bring out the creative in him.
If you have experience and knowledge in business, advertising, and marketing, and you want to earn from writing articles about these areas, check out G-Media's opening. They are also open to working with students and interns.
This job opening's for those of you in the United Kingdom. If government conspiracies keep you up all night, then this gig's perfect for you!
Are you the number-crunching type? If you can write about 1000 words for a blog post every week, then this telecommute position might be for you.
Author: Noemi Tasarra-Twigg
Editor of Splashpress Media, writer, and geek bitten by the travel bug.