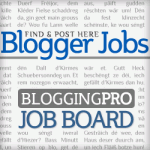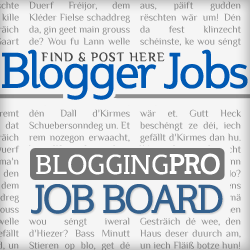 Good morning, everyone! How much were you looking forward to Friday this week? Well, it's here now, so you can rejoice all you want! Here are the highlights from this week's Job Board, which I hope will give you even more reason to enjoy your day.
Have a good weekend!
Can you speak and write in English and Spanish? Put those skills to good use, and apply for this freelance position. You'll be writing content for B2B trade magazines.

If you speak another language aside from English, and you can translate documents efficiently, Verbal Ink wants you. You just need to be able to work in the US – legally – and you can work from home.
Do you have a passion for education? Can you commit at least one article a day? This telecommute position is very flexible, and you'll be doing something worthwhile.
iPhoneBreak.in is looking for a daily news reporter and a daily productive article writer. The former does not require that you have Apple devices while the latter does. Telecommute position.
This remote position requires the writer to follow specific guidelines in producing content about drug and alcohol addiction. It also requires the commitment to produce up to 5 articles daily.
Author: Noemi Tasarra-Twigg
Editor of Splashpress Media, writer, and geek bitten by the travel bug.