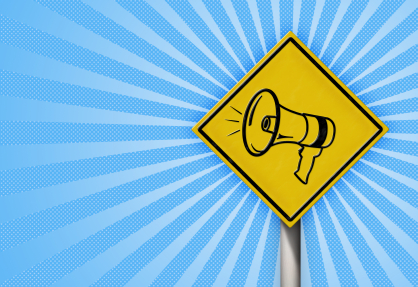 It is almost impossible to talk about marketing online today without mentioning guest blogging. Whether your aim is to improve brand exposure, get quality backlinks or attract traffic to your website, it is worth it to consider guest blogging. In this post, a Brand.com review of guest blogging reveals the best practices you should familiarize yourself with.
How Important is Guest Blogging
With all the talk about guest blogging, it is natural to start asking yourself what the big deal about guest blogging is.
However, this post isn't going to talk about the benefits of guest blogging — there are a lot of posts about that already. Instead, to show you how powerful guest blogging can be, I will be sharing some top brands that are benefiting from guest blogging one way or the other. Here are some of the top brands benefiting from guest blogging:
Intel
Evernote
Xbox
Bufferapp
Klout
Salesforce
Forrester
For a list of more of these blogs, and exactly how they approach guest blogging, you will find this post by Ann Smarty immensely helpful.
Brand.com Review Of How to Guest Blog the Right Way
So, if top brands are using guest blogging, why shouldn't you? In this section, a Brand.com review of guest blogging reveals a few tips to help you blog the right way:
1. Stick to Writing Quality Content: As a guest blogger, ensuring that the quality of your guest posts is up to standard will not only go a long way to establish your reputation, but it will also guarantee results for your guest posting efforts.
In a recent article on its blog, a Brand.com review of these practices highlighted the importance of quality content, and noted that it is critical to avoid contributing content that is not up to par. Otherwise, you can damage your brand.
The better the content you contribute to other blogs, the more likely it will be shared by others, which ensures you get results from your efforts, and the more likely you will be invited by the blogger to contribute another post.
Here are some tips for writing quality guest posts that deliver results:
Understand the blog you are contributing to. Understand the topic of the blog as well as its style. Make sure this influences the articles you write. If you are a blogger, you can probably relate to how irritating it can be to get requests from people who want you to publish an article about carpentry on your business blog. Understand the blog first, then pitch your article.
Write positive content that evokes the emotions of your readers. Studies have revealed that pieces of content that go viral usually evoke readers' emotions. However, it is important to avoid writing negative content; not only will it not help your content go viral, but it could also have a negative impact on your brand.
Focus on your headline. Make sure your headline helps people to appreciate your content. A good headline will also help you to catch the attention of your host blogger and readers.
2. Ensure Your Guest Posts Contribute towards Building Your Profile
As recommended by Brand.com, review the importance of building authorship. With all the noise about authorship lately, it can be difficult to determine whether it matters or not.
Brand.com believes that it does matter. Whenever you're guest blogging under your real name with the aim of improving exposure to your blog via guest blogging, make sure to link your name back to your Google+ account. Not only will this show your picture besides your guest posts in the search engines, helping you to build your brand, it will also help you build your profile as an authority in your niche.
3. Carefully Select the Sites You Guest Blog On
As urged by Brand.com, review this central principle: guest blogging isn't about ease, but about relevance. If you blog about health topics, make sure you're guest posting on relevant health blogs. If you blog about marketing, make sure you're writing for sites that deal with marketing in one way or the other.
By guest blogging on irrelevant sites, not only are you diluting your brand, you're putting yourself in a position to be slapped by Google for having an unnatural backlink profile.
Conclusion
As recommended by Brand.com, review these ways to get results from guest blogging, but don't think an investigation is enough of a commitment. These strategies won't necessarily make an impact unless you know what you are doing. The real key to getting results is to take action. Follow the best practices above, and you will be astounded by the results.
Author: BloggingPro