12+ Best Online Website Builders to Create New Face for Authentic Web Presence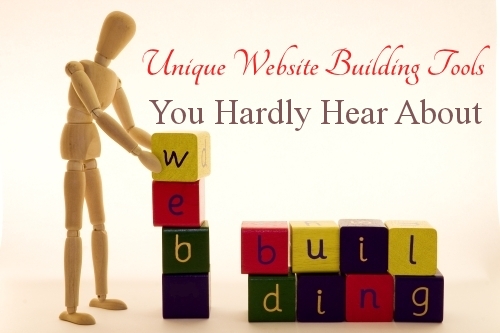 If you want to create a good website, but you don't have any knowledge in HTML or CSS, then keep reading this post, because we'll tell you about some of the best tools you can use to build a good-looking and functional website. Website builders have been around for many years, but they have really gained popularity in the past couple of years – nowadays these website builders come pre-loaded with tons of rich features, pre-made templates and many other things that turn website creation in an easy, fast and enjoyable job.
Each one of these website builders has its advantages and disadvantages, but you can rest assured that the tools listed below are the best you can find! Some of them are free while others are paid, so it is up to you to decide whether you want a completely free website or if you are ready to spend some money in order to use a more advanced website builder to create a quality website instantly. Here are 13 of the best website builders at the moment:
IM Creator is definitely one of the most popular tools at the moment. It features an easy-to-use interface with full drag & drop support, so even beginners will be able to easily create a website layout that looks great. Of course, more advanced users will have access to a flexible WYSIWYG editor, so you'll be able to see real-time updates of your progress. If you don't feel like building a website from scratch, you can use one of the pre-made templates that are available to all of IM Creator's users.
Carbonmade isn't as popular as IM Creator, but this is definitely a website builder that offers some interesting features. Carbonmade is really simple and you don't need any knowledge in web programming languages in order to create a website via this tool. Websites build with Carbonmade are SEO-friendly, good-looking and very well optimized. You can also add additional features such as a photo/video gallery in order to enhance your website's functionality. Carbonmade users also have access to detailed Google Analytics statistics, so you can keep a close eye on your website's popularity.
Website-builder.com is a free website builder that can be used to create all types of websites – personal, blogs, corporate, portfolio, etc. There are hundreds of pre-made website layouts that you can use, but you can also take advantage of the tool's easy-to-use interface and tons of features in order to create a unique website that looks as if it was made by a professional web designer. Website-builder.com is definitely one of the best builders you can find on the web, so if you are looking for a flexible and free website builder, then this tool is definitely the right choice for you.
SmugMug isn't a free website builder, but you can rest assured that its features are definitely worth every cent! If you are skeptic about SmugMug, then you are welcome to take advantage of the 14-day free trial which allows you to take full advantage of this tool's features. SmugMug users are able to enjoy hundreds of pre-made templates, one of the best content management systems, unlimited storage & traffic and much more! If you are a professional photographer, then SmugMug is one of the platforms that you can use to sell your work, so investing money in a portfolio website hosted by SmugMug is definitely a good idea.
Zenfolio is mostly preferred by photographers, because this website builder is one of the best when it comes to creating an online photography portfolio. Of course, Zenfolio can also be used to create all kinds of websites – corporate, blogs, personal and even ecommerce. Zenfolio's ecommerce platform is one of the most popular on the web, so you won't go wrong if you decide to build your online shop using Zenfolio's services. This website builder also supplies you with a free hosting account, including unlimited storage & traffic.
Google's Google Sites is definitely one of the simplest, yet most functional website builders out there. Its users get access to an easy-to-use interface which provides them with quick access to all the things they need to create a great website without having any knowledge in HTML, CSS or other web programming languages. Google Sites isn't as popular as other website builders, but it definitely has a lot to offer, so make sure you give this tool a try if you want to use a great website builder for free.
Edicy is a great website builder, but unfortunately, unlike most tools listed here, it isn't free. Of course, every dollar you pay for Edicy's services will be worth it, because you'll get access to tons of great features that give you the opportunity to create a unique website that is SEO-friendly, well-optimized and functional. Edicy users can take advantage of a wide range of widgets that can be integrated in their websites in order to improve their functionality. Using Edicy's services will also give you a free hosting account, detailed web statistics and the opportunity to use a wide range of special web tools.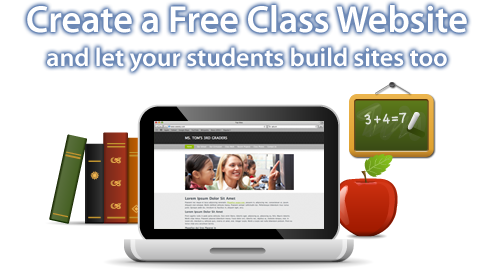 SnapPages is a website builder that is suitable for complete beginners. This tool makes website creation an incredibly easy job, because it automates the entire process. Of course, this tool's developers also give you the chance to manually edit every aspect of your website by using the integrated WYSIWYG editor and a bunch of other tools that can be found in SnapPages' web customization interface. SnapPages users also have access to a free hosting account, a blogging add-on, social plugins, pre-made and optimized website templates & more.
Tripod is a website builder that is mostly preferred by small companies and businesses. If you decide to use Tripod, you'll be able to take advantage of nearly a hundred pre-made templates, but keep in mind that most of them are meant for corporate websites. This is one of the main reasons why Tripod is so popular among business men – it is a quick and affordable way to create a website for your small business. Tripod gives you access to many web tools, easy-to-install social plugins and a wide range of features that will significantly enhance the usability of your website.
Pageorama is one of the simplest website builders out there. If you use this tool, you shouldn't expect a functional and SEO-friendly website, but instead you'll get a set of static pages that can be customized according to your likenesses. This is why Pageorama is mostly used by people who want to quickly create a personal website and aren't looking for features such as a modern photo gallery, blogging feature, etc. Thanks to Pageorama you'll also get a free hosting account and a free sub-domain.
YAML Builder is one of the more advanced website builders out there. This is basically a flexible CSS framework that can be used to quickly and easily create good-looking and responsive websites. The best thing about this tool is that you don't need any knowledge in CSS in order to take full advantage of its features, so even beginners will be able to create cool websites thanks to YAML Builder. All websites created with this tool are optimized for mobile devices as well, and support all the popular browsers out there.
Drawter is one of the most interesting tools on this list. Although it can be used by beginners, it is also a great tool for professional web developers and designers. This tool is based on JavaScript and jQuery and it prime functionality is to create a CSS code based on what you draw. This way the user can draw his website and the tool will generate the necessary code. Of course, you'll also have to manually set some things such as page title, language, DOCTYPE, etc. Drawter features an easy-to-use interface that will certainly be appreciated by both beginners and experts.
JS Fiddle isn't exactly a website builder. If you are planning to use it, then you must have some understanding of HTML, CSS and JavaScript. Thanks to JS Fiddle, you can quickly execute your manually written code and see if there are any mistakes. Thanks to this tool, you can easily locate the problematic lines of code and fix them before adding them to your website. JS Fiddle supports HTML, CSS and JavaScript.
Conclusion
The 13 website builders listed above are currently the best on the web. Each entry on this list has its pros and cons, so it is up to you to decide which tool you are going to use. Some of them are more suitable for creating non-commercial websites, while others are definitely the best choice when it comes to creating a corporate website or an online shop. We advise you to take a closer look at each one of these builders by visiting their official websites as you'll find more detailed information about their features, subscription plans and learn all the benefits you'll get for using them!
Images via designermag and seobuzzworld