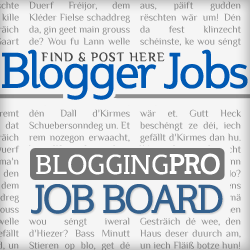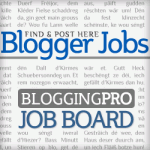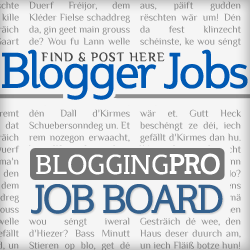 Good morning! Here are the job board highlights from this week.
Wanted: a skilled blogger and social media writer who can produce unique, high quality articles on a blog and social media network. This position will require a passion for fashion and wedding industry and the ability to produce beautiful work visually.

A soon-to-be-launched crowdsourced blogging platform is looking for multiple freelance bloggers to contribute articles and posts about business solutions in a wide array of categories.
Kind of writing: Humor
Topic: Greeting Card Style Messages
Tone: Informal/Casual
100 messages, must be humorous, similar style to what is seen on someecards.com. Can not be a direct copy. Acceptable to use some as inspiration and reword to make it original.
Education blog, InformED, is growing and looking for a blogger to join the team. You'll be writing current news and curating awesome stories of the past.
Women's lifestyle blog is looking for freelance writers/bloggers who have a passion for fashion. Professional or hobbyists are welcome.
Author: Noemi Tasarra-Twigg
Editor of Splashpress Media, writer, and geek bitten by the travel bug.