Marketing Strategies for Your Blog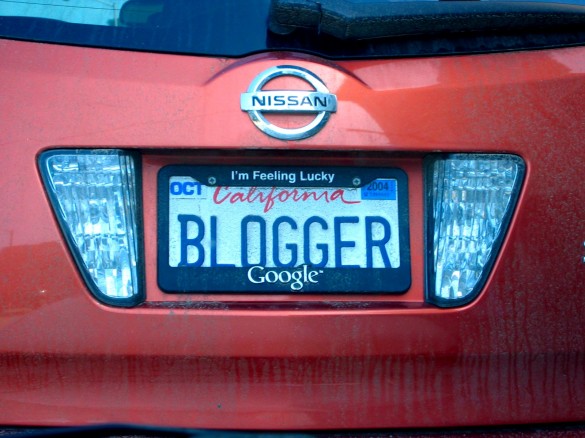 Source
Every blog has its own purpose and reasoning behind it. Some blogs are personal, and are a good place for the blogger to vent about his/her life. Other blogs are corporate, and are there to increase customer awareness of the company and its product. Some blogs are religious, while you can find sports in other blogs. Every blog is different, but there is one blogging goal that is universal: You want your blog to be seen.
There are some cases when you'll want just a few select people to see your blog. In other instances, you might want a mass audience to read your work. While the quantity of people who read your blog may vary, you always want someone to see what you've been doing. In order to gain an audience, you'll need to learn how to properly market your blog. Here are a few marketing strategies that you might consider implementing:
Use Social Media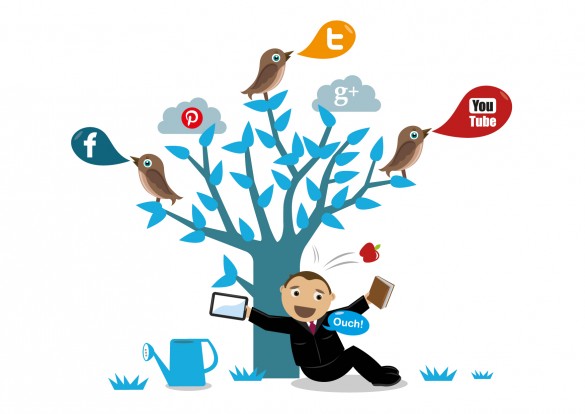 Source
This one should be obvious, but it really is very important to use if you want to gain a larger following. Social media and the use of hashtags will allow you to reach people that never would have come across your blog any other way. You'll expand your potential audience, and you'll be marketing your work for free. There is no downside to using social media as a marketing platform for your blog.
Market Your Blog
When marketing and sharing links on social media, people tend to market themselves rather than their blogs. They'll say things like, "check out my latest article" or "I just wrote a new piece, go take a look". You should avoid things like that. Rather than promoting yourself, focus on promoting the content. If you hear people talking about a subject, you should mention to them that you're aware of a blog or article that elaborates on the topic, then give them the website information. If you're marketing yourself rather than your blog, it looks like a shameless plug to give yourself some attention, which can be a turn-off to potential readers.
Find Your Stats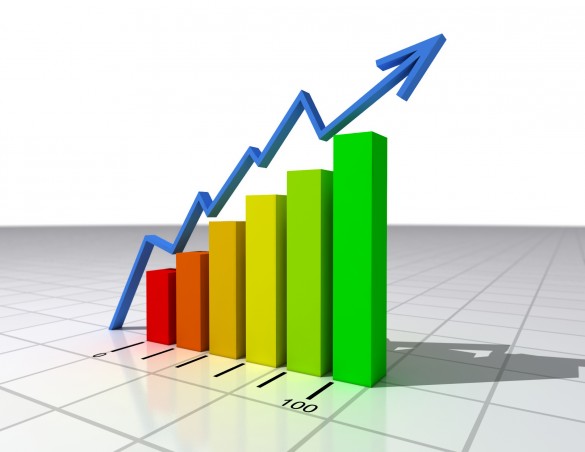 Source
As you're setting up your blog, you'll want to find the statistics and analytics regarding your readership. This will help you find out who is visiting your blog, what time of day they are visiting, what browser they are using and basically anything else that you need to know, to help optimize the user's experience. You'll know what time is best to post and advertise your blogs, what kind of content attracts the readers, and which browser you should design your blog around.
Stand Alone Domain
If you want your blog to look nice and professional, you will need to get a stand alone domain name. It looks sloppy and unprofessional if you use a site that won't allow you to use your own domain. You'll look better, your blog will look more professional and people will be more attracted to your website if it has its own domain.
Make Regular Posts
Posting frequently will show your readers that you're committed to providing them with constant, quality content. It will give you more articles to promote and it will increase the likelihood that you have of gaining readers, and having them give you their feedback. Building a body of work will make you a better blogger, increase your audience, and make your blogging experience much better than if you didn't post regularly.
Look At Other Blogs
When you're looking at other blogs and trying to get ideas for things that you could implement in your blog, you are bound to think of new ways to promote and improve your site. You don't want to compare your site to others, but look at their examples for ideas and things that made them successful. You might consider looking at personal blogs, corporate blogs like Vivint's "The Neighborhood", Disney's "Disney Parks Blog", Budget Direct's "Simply Smarter Blog", and many more. You might think that your blog will never compare with these types of blogs, so why waste time with them? The fact of the matter is that there are always things you can learn from these successful blogs that you can apply to your own, especially in the content marketing side of it.
All in all, blogging can be as simple, or as intricate as you want. No matter where you see your blog going, always keep in mind that the success of your blog will be determined by the work you put in, and how smart you are with your content and promotion.
David Glenn is a freelance writer and retired business owner with over 30 years of experience in the construction/home improvement industry. He enjoys spending time in the outdoors with his family and traveling to new places. David loves writing about his experiences in life, business, and family, and hopes his writing can benefit his readers in any way.