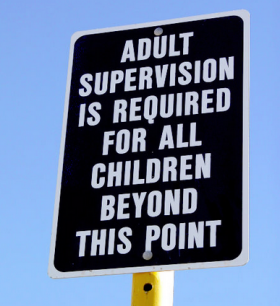 When I was first studying design, there wasn't much of a Web to use. So, I received most of my education and professional experience in that field learning print design.
In my closet I have several binders filled with things I made both professionally, personally and for school. This includes, flyers, brochures, buttons, newsletters, newspapers, booklets and more. However, as I was trying to pick up Web design, I brought a lot of what I learned in print design to the Web.
A lot of it was right, but a lot of it was very wrong and the Web, founded largely by people like me who grew up in the print design world, is just now waking up to some of those mistakes.
The truth is people don't use the Web like they do a newspaper or a magazine. For an example, consider how far your nose is from your screen right now. Then, open up a book, hold it comfortably and take the same measurement, you'll likely see a big difference.
So, if you want to create a good blog layout, you have to stop thinking like a print designer and break some of the rules you may have come to know and love, even without realizing it.
Here are five examples of rules that no blog design should break. Read More