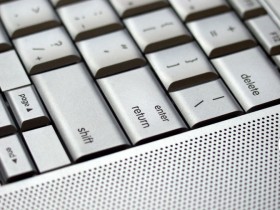 It wasn't that long ago that starting up a website required a great deal of expertise, time and commitment. There was a reason that those who created sites in the early days of the Web were stereotyped as "dorks" and "nerds", it was because you had to know HTML, the ins and outs of site construction and at least a decent amount about how the Web worked just to get a basic site off the ground.
However, for Web development, the march of technology has been toward simplicity and ease of use. Blogging and Web publishing in general are both more approachable than ever. Not only can one set up a Facebook account in minutes but they can do the same with a WordPress.com account or a Tumblr blog as well.
In short, anyone who wants to publish a blog can easily do so and almost no experience is required, just the ability to fill in a short form and write some new content.
But this doesn't mean we've gotten away from HTML and CSS being a requirement for creating a successful site. Not knowing these languages can be very detrimental to your site and not only keeps great content from finding the audience it deserves, but can actually cripple your site in ways you can't predict.
Simply put, if you don't know HTML and CSS, at least to a minimal extent, you are holding your blog back and gambling with its future.