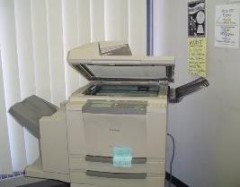 If you blog long enough, it is bound to happen to you, even if you aren't aware. Someone will take your content and republish it on their site, sometimes with a link, sometimes without, sometimes the full work, sometimes just a snippet. There are a million ways your content can appear on other sites, some ways legitimately and other ways less so, but they are all interesting lessons in how your readers interact with your work and, in some cases, problems you have to address.
Because, while most content reuse is fairly harmless. Some uses, especially by plagiarists and spammers, can have a negative impact on your site. This makes it important to know both how to track your content, what your rights are regarding your work, when is a good idea to step in and, most importantly, what you can do if you find that you need to.
Unfortunately, the issues are far more complex than what we can discuss in a single column, but we can definitely give a good overview of the situation and what you can expect.