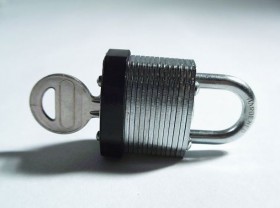 Recently, Mat Honan's frightening account of how hackers destroyed his digital life has been making rounds online, scaring nearly everyone who reads it.
Basically, Honan's digital presence was all but destroyed after hackers managed to delete his Google Account, wipe his iPhone, iPad and Macbook and deface his Twitter account. The reason for the attack, according to one of the people behind it, was "lulz" and to play around with a three-character Twitter name.
Honan's position as senior reporter at Gizmodo did nothing to provoke nor protect him from the attack. Though he acknowledges his mistakes the affair, most sharply his failure to backup critical data (which everyone should have), his sharpest barbs were for Amazon and Apple, who's security policies made the hack possible.
Though Amazon and Apple have responded by updating their security policies, hopefully to prevent future attacks along the same vector, many have been wondering what they can do to strengthen their security online.
The truth is, no security is perfect and anyone who is a valuable enough taget can be bit. But you can make yourself a more difficult target and someone who can not be trivially exploited and you can minimize the damage an attacker can do.
With that in mind, here are a few mostly common sense steps that can get you started to being more secure online. Read More