Editor's note: This post was written by Elizabeth Victor, Brand Advisor for iSentia Media Monitoring. She enjoys sharing tips on social media monitoring and analysis, especially in Asia Pacific. You can find her on G+ and Twitter.
Social media monitoring is important for every business in order to keep tabs on what people are saying about your company; however, it is especially important for Asia-Pacific companies who are very conscious about their brand image. Many Asia-Pacific countries are gun shy when it comes to launching social media campaigns for fear of negativity from customers in addition to abiding by strict guidelines and laws imposed by different countries.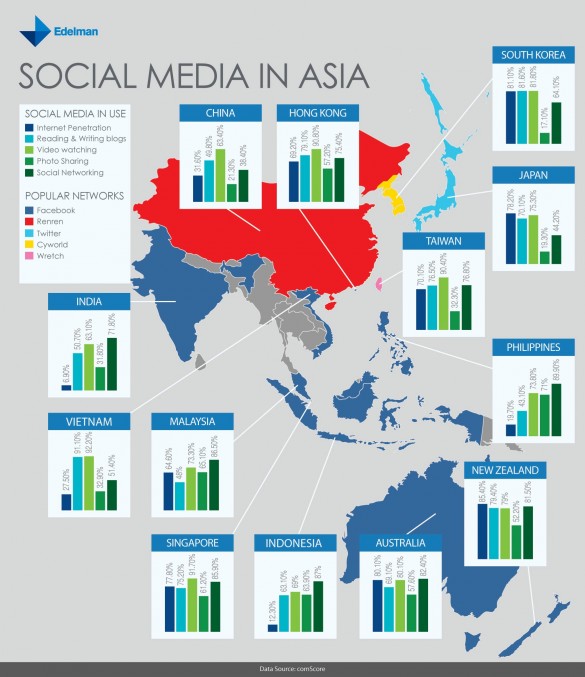 Companies like this who are concerned about what people are saying about their brand online should absolutely be using the tools available to monitor online activity. This allows them to venture into social media marketing, where there might not be as much competition present and still keep close tabs on their brand reputation and image.
As experts in social media monitoring, reporting, and creating connections with key influencers, we understand how important company image is for companies in Asia-Pacific companies including Australia, New Zealand, Singapore, Malaysia, Hong Kong, Vietnam, Philippines, Thailand, Indonesia, and China. For as important as social media monitoring can be to companies, it can be incredibly easy, automated, and even free. Read More