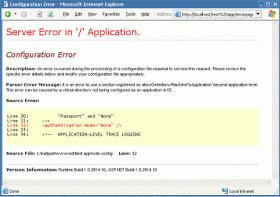 Here's a scary thought for most bloggers. At some point, most likely, you're going to screw up your site in a very bad way.
Computers are finicky things and your site is no different. With one wrong move you are more than liable to blow your site up, making it either extremely ugly or entirely unusable to your visitors.
This can be a very frightening and embarrassing thing. Not only is it a failure that creates a tremendous panic when it happens, it's a very public blunder that, quite literally, the entire world can see.
But while there's no shame in making a mistake with your site and borking it for all to see, it's a pitfall that is still well worth avoiding if you can. Fortunately, there are several steps that you can take to ensure that you don't fall into this trap and that, if you do, you can get out of it easily. Read More