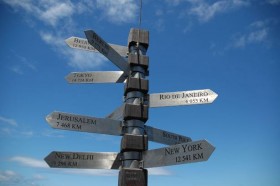 As we talked about a few weeks ago, every time a visitor comes to your blog, they have expectations of your site that, if you fail to meet, could cause them to go away and forget about you almost instantly. All of the SEO and content generation efforts mean nothing if you can't retain a decent number of your visitors.
The problem is that, though most bloggers carry those same expectations when visiting other sites, they simply don't look at their work with the same level of objectivity and, as a result, often times forget to add key elements to their sites that keep visitors coming back.
But in addition to having the standard things like predictable navigation and a lack of distractions, there's also certain content that you need to have on your site. These are pages that, while you might initially overlook them, can become incredibly important to new visitors who are trying to learn about you and your site.
So, if you don't want your visitors to leave confused and disgusted, here's what you need to make sure your site has.