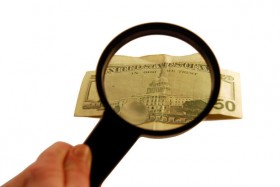 As a blogger, for the vast majority of your readers, you are just a virtual presence, someone that they know solely through their words, videos and other media. It's the nature of the Web that, unless you do a lot of touring and conferences, for most you'll just be a name/face on the computer screen.
But while that's just a part of being on the Web, it is something of a limitation we all face as well. People, for the most part, don't form emotional bonds with people that they don't talk to and don't see in person. This is part of why many seem to care so little what happens to others they meet over the Web but, on the flip side, it means that people are very slow to trust others online.
But, as a blogger, trust is essential. If people don't trust you, your site and your information, they aren't going to become recurring visitors, they aren't going to participate in your site and they won't link to you or otherwise spread the word about what you are doing.
Without trust, your blog is almost nothing. But while earning trust online requires tons of hard work, dedication and consistency in producing high-quality content, losing it is simply a matter of making one fatal mistake.
One of the easiest ways to lose earned trust is to fail to properly disclose any freebies, gifts or relationships that may have influenced your opinion. Once people believe your views to have been tainted, it is almost impossible for you to regain that trust.
However, this is a pitfall that goes beyond the trust of your readers and, thanks to recent guidelines, also becomes a legal issue. Failing to disclose conflicts, especially repeatedly, could land you in hot water in the U.S. and do far more than ruin the hard work you've put into your blog.