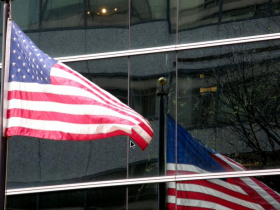 The Internet is a truly international creation, reaching every (or nearly every) country on the planet.
However, with that broad reach comes some very difficult legal questions. Each of those countries have their own set of laws that govern many of the legal issues on the Web including copyright, defamation, contract law, privacy and trademark and so forth.
These countries, historically, have had a great deal of autonomy to set those laws and enforce them as they see fit. However, online, legal problems routinely involve multiple nations. For example, a person in Australia can use a site hosted in Canada to infringe the copyright of someone in Germany.
This is a big part of why it's important to not just be aware of your nation's laws, but of other nations as well (within reason). Unfortunately though, it's completely impractical for someone to learn even the basics of all the relevant legal areas on every country, much less keep up with the changes.
But there is one country that every blogger should study the laws of: The United States.
The reason isn't a misguided sense of national pride or importance, but because of the practical realities of the Web. Whether you like it or not, your site's activities are governed in large part by U.S. law and, even if you're not a citizen or have never even visited the country, it's laws can come back to bite you.
On that note, here are just four reasons why U.S. law is important to all bloggers, regardless of where they are located. Read More