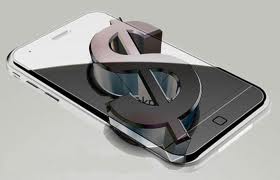 On October 4, 2011 Apple, Inc. will unveil the Apple iPhone 5 the company's newest generation of Smartphone and while some information such as the iPhone 5 cost is not known, more rumors are popping up everyday about the phones suspected capabilities and carrier reach.
One of the biggest rumors to surface is the fact that the device will likely see updated cameras, offering a better front facing camera for Face Time and a possible Sony created 8MP backside camera for crisp picture taking.
Apple is also expected to update their next generation of phone to feature a better antenna which will fix "death grip" problems that were experienced on the iPhone 4. Accessory maker Ideal Case actually posted a photo of the new antenna which they say will be used on the iPhone 4S/iPhone 5 based devices.
Digitimes has also revealed that the device will likely keep the same 3.5″ display size as it's predecessors, however there is a chance that the phone may increase the display size to 3.7 inches. Read More