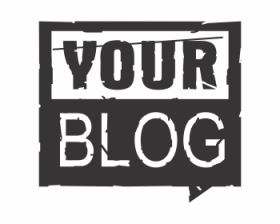 One of the easiest ways for your blog to stand out is to have its very own logo. Brands, whether products, services, or people, will naturally integrate their logos into their blogs. But what about those of us who do not represent a group, a company, or a brand? Should we just settle for a pretty blog theme and a catchy blog title? No, we shouldn't.
Why Your Blog Needs a Logo
Don't think that because you're not representing a brand, it's fine to leave branding out of your blog. Remember that even if you're an individual blogger, you can be your own brand. People need to remember your ideas, your charm, and your personality, but you have to start with the basics. When people go to your blog, they need to remember your blog's name, your own name, and what your blog looks like if you want to establish your blog's identity. Having a logo covers all of that.