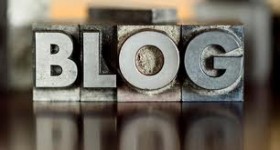 Back in the good old days when blogging first started all you needed to do was WRITE great content and you were set. These days however the web has come a long way, making it simple for bloggers to create dynamic content that can grab a users imagination both on-site and off-site.
Whether you're writing a political blog, a blog about technology or managing a site about healthy eating these five types of content can help better engage your audience while providing more ways to reach new followers.
1. HD Video
I recently purchased a new HD (1080P) camcorder from Samsung for $250 and it's the best investment I've made in years. These days readers want to put a face with content and if possible they want to see example for what you write about (sweeping landscapes for a travel blog, tech reviews for a technology website, etc). HD video allows users to become even more engaged since they are likely to watch your videos in full screen mode which means they are giving you their full attention.
Read More