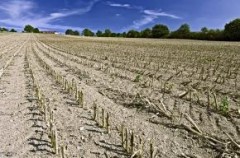 What kills more blogs every year than bad hosting, legal threats and all other blogging pitfalls combined? Blog abandonment.
The biggest killer of blogs by far isn't what makes headlines, it's the simple fact that people get up and walk away from their sites.
How bad is the issue? According to a recent Technorati survey, of the 133 million blogs tracked less than 7.5 million were still active and, of those, just 1.5 million had been updated within the past week. This means that almost 99% of all blogs created are not currently active on at least a weekly basis and approximately 94% have been abandoned completely.
So how can you help your site beat the odds? Well, there is no easy answer to that one as even the blogs that take the best precautions still, most of the time, wind up being abandoned at some point. However, there are still some steps that you can and should take. Read More