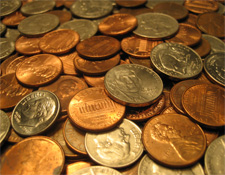 Blogs make up a huge part of the internet world. Tons of people currently run blogs, whether they be for personal or professional reasons. A lot of businesses maintain blogs to keep their current and prospective consumers up to date on current operations within the business. Blogs are so versatile that many people have discovered ways to make money off simply writing and maintaining blogs. It can be a relatively easy process, as long as you can keep track of your activity.
Try any of these tools to help you start making money off your blog.  These are basics for blogging beginners like me!
A) Google Adsense
Selling advertising space on your blog is the biggest and most common way to make money off your blog. With Google's Adsense service, you can have at most three ad units, which display no more than four ads each. The best part about Adsense is that the ad content matches the content of your blog. So if your blog does restaurant reviews, then restaurant-related ads will appear.
Each time a reader clicks on the ad, you will receive a set price per click. Adsense also allows you to track how much you're making through a personalized report page. Read More