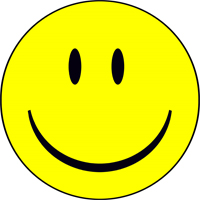 Blogging's Therapeutic Properties
Some bloggers write to make money. Others blog for the love of the game. Whatever your motive, there are other underlying reasons why people live to blog – and some blog to live.
Connectedness
Sure you have 376 Facebook friends, but when you close your eyes at night and think about those that you love and care for, you can probably count them on your hands (if you're lucky!) Despite hyper-connectivity, many people still feel alone. Blogging helps solve that problem. You might not make a BFF, but your words do not go into a void; they are read by real, live human beings. Web analytics and comments let us know that we are not alone, and that makes us all warm and fuzzy inside – whether we admit it or not. It might not take a village, but a sense of community can go a long way.
Purge Your Emotions
Confronting an issue is often the best way to resolve our tangled emotions. But in reality, that's not always a desirable option. In fact, sometimes it's simply not feasible. Writing can soothe the most savage beast, giving you a positive outlet to release your feelings. Think happy little trees! Read More