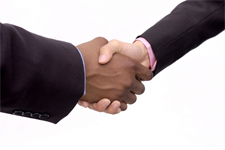 This is a guest post by Roko Nastic, a webmaster and blogger who writes for Webmaster Format, a webmaster info website.
Before television, before radio, and before the internet, marketers used one form of communication to move products, offer services, and acquire customers: content. It formed the basis of every sales effort, the foundations of marketing for just about every business, and the backbone of almost every early company's revenue stream. Without content, there wasn't business to speak of.
Today, there are hundreds of ways to move products and push services. From pay-per-click online advertising to interactive mobile applications, the amount of space awaiting advertising or marketing in some form is truly staggering. But the oldest form of marketing out there – content marketing – still survives, largely because it is too effective for marketers to resign.