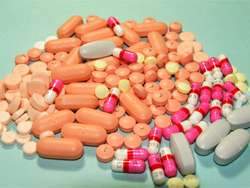 No longer neatly confined to psychoactive substances, addiction ranges from everything from sex to blogging. That's right, blogging.
Feeling guilty for missing a blog post? Losing sleep over that comment someone left about a typo you made? You could have a problem. We're not going to make you stand up, say your name, and admit that you are addicted to blogging. But we are going to encourage you to take a long, hard look in the mirror, because it's going to be up to you to help yourself. Bloggers won't be getting their own reality show helmed by Dr. Drew anytime soon.
A few tell-tale signs you might have a problem:
– You're choosing to blog instead of having sex.
– You cancel/avoid plans or stay indoors on a gorgeous day.
– You never feel satisfied. Not in the quality of your posts or the amount of traffic your blog receives.
Here are three action items to help get the problem under control… Read More