Lights, camera, action!
Each time you prepare your words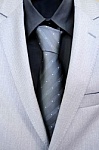 for online viewing and hit the "publish" button, you're on stage.
A virtual stage. Before a crowd of thousands, potentially millions.
Will you rock them? Will you be worth the price of admission?
Will you cultivate new fans or fall short of expectations?
You decide.
It all depends on your blogging "SWAGGER".
What's swagger? No, it's not a dance.
Swagger is defined as one's style. One popular dictionary describes it as, "to walk or strut with a defiant air."
Some even call it the "it factor." Michael Jackson had it. Madonna had it. Cher had it.
Now that you're on board with what it is, here's how to use it to advance your blogging game. Read More