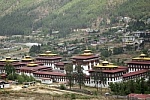 Whether you're new to the blogging game, or have earned the equivalent experience of black belt status, you'll find that "skill" is not the only factor to blogging success.
One often overlooked area to maximizing good fortune and longevity is good karma.
That's right, Karma.
Clueless to what this is?
Karma is a Buddhist principle that believes that we each bring upon ourselves good or bad results based upon what we put forth in the universe in this life and in reincarnation.
That's some pretty heavy stuff!
But simply think of it as the basic reaping and sowing philosophy.
Now that you know what it is, let's look at a few key ways to make it work in the blogging world. Read More