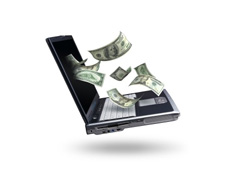 This is a guest post from John of SelfTestEngine, an Online Exam Preparation Tool for IT Certifications exams.
Affiliate marketing is catching the attention of everyone these days. It is slowly emerging as one of the best ways to make money online. An internet marketing company basically markets the products and services of other companies for a fee.
It's Simple and Easy
Affiliate programs are usually one- or two-tier programs. If you opt for programs that are one tier, than you get paid for referrals that you send to the company, whereas in two tier programs you get paid for referring other affiliates to the program.
In the majority of internet marketing affiliates, a company gets paid either a percentage of sales that are made because of the referrals or a flat fee is charged per lead.
Even though internet marketing is relatively simple to engage in, there are many internet marketing companies that fail in giving a good performance. Actually, they don't realize that they need to market their affiliate programs actively if they want to be successful, thus they are not able to generate more revenue.
If you want to be a successful internet marketing company then you need careful planning. Read More