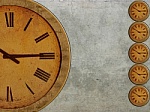 Successful Blogging is all about strategy.
And there are hundreds of how-tos written to up your game and increase your bottom line.
True?
But, equally important in your efforts is what "not" to do in terms of techniques and time management.
With this being said, here are 4 things to NOT make time for in your blogging career.
1. Worry—How many times have you agonized over your work? Here's the typical scenario. You pick a topic after much deliberation and debate. Then you write it and revise it. Then you post it. Then you have second thoughts. Then you worry about whether or not it will be well received and responded to. Maybe you should have chosen a different topic or approach, you think to yourself. Sound familiar? Stop the madness! Give your best, then give it a rest! Read More