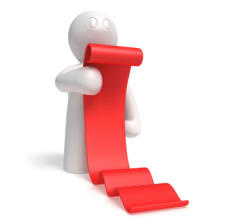 One of the easiest things you can do to improve your reputation on Google is exchange blogroll links with other blogs. This strategy is not the most powerful strategy in the world, but it can give you a small boost in rankings. And if you're targeting different keywords than your competitors, you might even get big ranking improvements.
About two years ago, I started a blog on a popular TV show. I didn't have time to do a comprehensive link building campaign, but I still wanted to get search traffic. I exchanged blogroll links with other blogs and my traffic increased by a couple thousand visitors per month.
Reciprocal links still have value despite what many SEO specialists say, but you do have to be smart about it. Here are two principles to keep in mind.