Editor's note: This post was written by Nick Robson, an SEO expert and presently works as a consultant helping out those who need his assistance. He loves writing and combines this passion of his with his knowledge of SEO.
Every business wants to improve the number of visitors to their website and create a brand name for themselves, that's how you become successful. But doing so can oftentimes be challenging, especially if you are unfamiliar with snippets and how they can be used to increase the appeal of your brand.
Snippets are small pieces of metadata that are gathered based on customer preferences and the services your business offers that are used to help bring attention to your site. Google will actually use these snippets to help provide their searchers with a preview as to what your site/ business has to offer.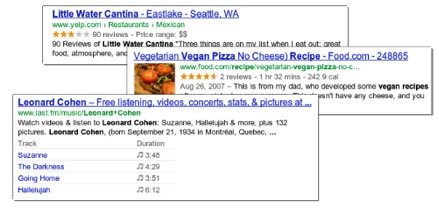 There are a number of great benefits to having quality snippets, as outlined in the Huffington Post's Use the Power of Rich Snippets to Boost Your Google Ranking. Better snippets can help you to get more attention on search engines and make the links of your business stand out more. Customers want to click on links that offer what they are searching for and deal with businesses that have great reviews. As yourself how often you search for a business that has poor customer feedback? Never, right?! Read More