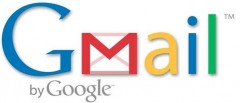 Email overload is a burden that affects digital workers of all stripes, not just bloggers. However, bloggers are especially susceptible, especially as their site grows and more people wish to get in touch with them.
Not only does the public nature of blogging act as an open invitation for this problem but many seem to be caught off guard by it, having grown comfortable with the relatively low volume of mail that newness and obscurity brings with it.
To make matters worse, thanks to social media, IM and other communication methods, there's actually less time to spend on email than ever before as our private communications are divided up among more channels than ever.
But, as almost any cubicle dweller can tell you, email isn't going anywhere as a method of communication and it is best to learn how to deal with it now because it won't get any easier the more popular that you get.
In short, this one could be a growing problem and one that does more harm to your blogging than good. Read More