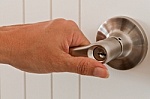 When it comes to having a career on the Net, I consider myself the "go-to-guru".
I've been many places and seen many things. Both good and bad.
In fact, over the years, I have served in more capacities and with more clients than you'd probably care to read about.
But, let's just say that along the way, I've garnered enough "frequent flyer" miles to help you navigate a successful career, without a lot of "turbulence".
With the introduction of Blogging Pro's new job board, no doubt many of you will search through and respond to the various great blogging opportunities.
And you should.
Blogging is bodacious!
It's a great medium to express yourself, influence the masses and earn extra cash.
But be forewarned. All that glitters is not gold.
Read More