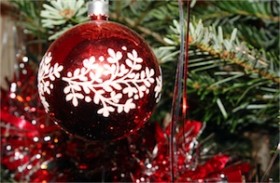 It's December 22nd, just three days away from Christmas and a little over a week away from New Years. For most Western bloggers, this is one of the slowest times of the years.
Schools are closed, businesses are winding down, employees are heading off to vacation and people are spending time doing things other than surfing the Web and reading blogs. Unless your site is somehow targeted at the holidays, such as a store or a holiday-themed blog, traffic has likely already taken a dip and will continue to be lower through the New Year.
This can be a tough time for bloggers. Not only can the lower traffic be depressing and discouraging, but bloggers too are taking time away from their sites to be with their families and focus more on offline activities.
This can make it tough for bloggers to find their footing and return later when traffic begins to pick up and things return to normal. That, in turn, means that the holidays are a time of year when many bloggers step away from their sites for a few weeks, with every intention to return, only to leave it behind completely.
The holiday funk can be brutal for bloggers. But learning how to beat it can help make you a better blogger and turn 2011 into an even better year.