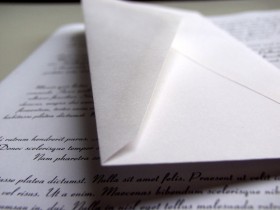 Dear Potential Blogger,
First off, congratulations on your likely decision to start up a blog. If you go through with it, you'll embark on a mission that is both deeply personal and extremely public, a chance to speak your mind and give voice to your thoughts on this, the most public sphere, the Internet.
However, I'm not going to lie to you. Starting a blog, maintaining it and growing it is not easy. Blogging has been around for over ten years and it's a very crowded sphere. There are currently more bloggers than ever and audience size has not kept pace with the growth in the number of bloggers. The result, tougher than ever competition for readers and subscribers.
To make matters worse, the blog you want to do has probably already been done and better by someone else. That person (or company) is established in the niche, has a built in audience and the trust that comes with its longevity. Breaking into your market will be difficult, if not impossible.
The odds are definitely against you and the numbers make that very clear. Within a year of starting a blog, some 90% of bloggers have given up, leaving their blogs idle. Even most successful bloggers have more misses than hits, meaning they've walked ay from from more blogs than they've maintained.
So, there's no guarantee of success, much less fame and fortune. In fact, nothing you can do will make your chance at success above 50%. As a new blogger with no reputation, you have an uphill battle regardless of how good you are and how well you do everything.
Still, there are things you can do to make your chances better. So, before you start thinking about your site name or what platform you're going to use, here are a few things I think every blogger should be able to do and do reasonably well in order to succeed. Read More