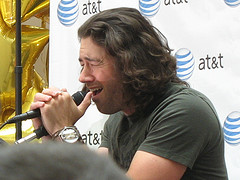 Okay, after much deliberation, I've decided to go public with a personal confession.
As they say, confession is good for the soul. Right?
So, here it goes…
Other than Keanu Reeves, Jazz music, herbal tea, and your "garden variety" 50% off sale, there are few things that I'm fonder of than American Idol.
Now that may seem trivial to some of you, nonetheless, I've said it.
So who the heck cares, and why am I sharing this with you?
To adequately prepare you.
With a few weeks left before the end of this season, I'm totally geeked!
Which loosely translated means; you're almost sure to find sporadic references here and there hidden amidst future blog posts. You've been forewarned.

But, before you dismiss this chick with a mouse button click, allow me to make a relevant point. Read on… Read More