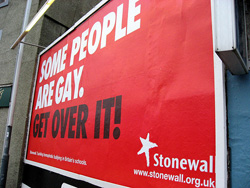 Ever since Ars Technica raised the issue there has been a higher focus by bloggers on blocking adblockers. Say that 5 times in a row quickly: ' focus by bloggers on blocking adblockers'.
The issue is obviously an important one, especially for many bloggers who make a living from their content, but at the same time it is a total and utter waste of time and takes away from what self-employed online authors should be doing, write valuable content. Some content producers even go as far as calling adblock users 'thief'.
The issue of adblockers, and 'lost revenue' is rather simple to break down and although I entirely support sites relying on ads revenue, all I can say about this is to Get over it.
Before you get upset now, let me honestly tell you that my blogging revenues depend mainly on ad revenue, but I also use ClickToFlash to improve my web experience and thus regularly block ads. Feel free to call me a thief, if I steal I also steal revenue of myself.
Decisive About Adblock Usage Statistics Is The Niche You Are In
The main decisive factor about the popularity of adblockers on your site is the niche you are in. When your content is tech focused, whether about new gadgets or about blogging (platforms), you probably will have more readers using Firefox and other standard compliant browsers, and also adblockers. Chances are high that you have also used an adblocker, during your many years online, or use a plugin such as ClickToFlash to at least limit the annoyances of Flash.
Tech minded users, surfers are the most active and often most prolific ones. They read sites such as Lifehacker and usually stay up-to-date about what the fastest browser is and how they can tweak their browser and internet connection, or network settings, to enjoy the fastest browsing experience. Read More