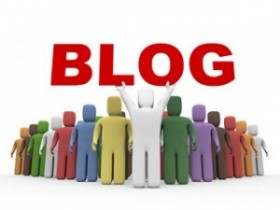 When you have a conversation with a friend, co-worker or family member there's a good chance that many of your conversations will be brought up again in the future, perhaps to add something new you've learned about the subject or perhaps to answer further questions about the conversation.
The ability to continue a conversation is one area where many bloggers fail to excel, whether it's answering a few user questions or adding more information to the conversation the ability to actively engage your visitors can be what truly creates your "engaging" content.
1. Answering Questions
This step serves two purposes, the first is to instill a sense of trust in your visitors. As you answer questions you are able to position yourself as an authority on the subject you have written about (especially important if you are a new voice in the blogosphere). Even if you have to do some research on your own part to find the answer you not only learn something you but also show your visitors that you are invested in them the way you hope they will become invested in you.
The second part of answering questions is the ability to create new content. For example you may find that several of your users are looking for information not covered in your post, by writing a new entry and then commenting that entry as your answer you not only help your users with more than a simple comment answer but provide valuable content to them and other readers who will likely have the same questions asked by many of your vistitors. Read More