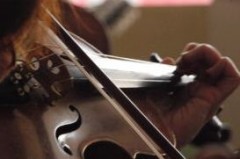 My good friend Patrick O'Keefe recently sat down for an hour-long interview with Rise to the Top that discussed, among other things, how to build and promote a successful site or community.
One of the points he made was that you don't have to create the next Facebook or the next Google in order to have a successful site, but instead do something well within your personal niche that enables you to grow.
Because, while the drive to be number one certainly isn't a bad thing by itself, it often causes bloggers to make two very critical mistakes. The first is to compare their site's value to others and the second is to blindly imitate those who they see as more successful.
Either mistake can easily kill off an otherwise great blog by creating unneeded discouragement, but, more importantly, the mindset that you have to be number one in every respect can lead you to ruin what makes your blog unique and great. Read More